impressions served over the course of the campaign.
completion rate for video pre-roll.
Many people aren't aware of how their tax dollars are being allocated for public education and have no input on the allocation. EdChoice wanted to make sure that wasn't the case in Kokomo, Indiana. 
Our goal was to educate the residents of Kokomo on how their tax dollars were being spent on public education and gain feedback for EdChoice on how residents would like to see their education dollars allocated. 
After conceptualizing the tagline "Do You Know, Kokomo", we ran an all encompassing, omni-channel campaign that included digital, print, programmatic display ads, video pre-roll, and on-site activations. Ads and activations prompted traffic to a custom landing page with a survey to bring awareness to distribution of public education dollars and receive feedback from the target community.
Digital display ads served over 259,000 impressions and had a 6% click-thru rate.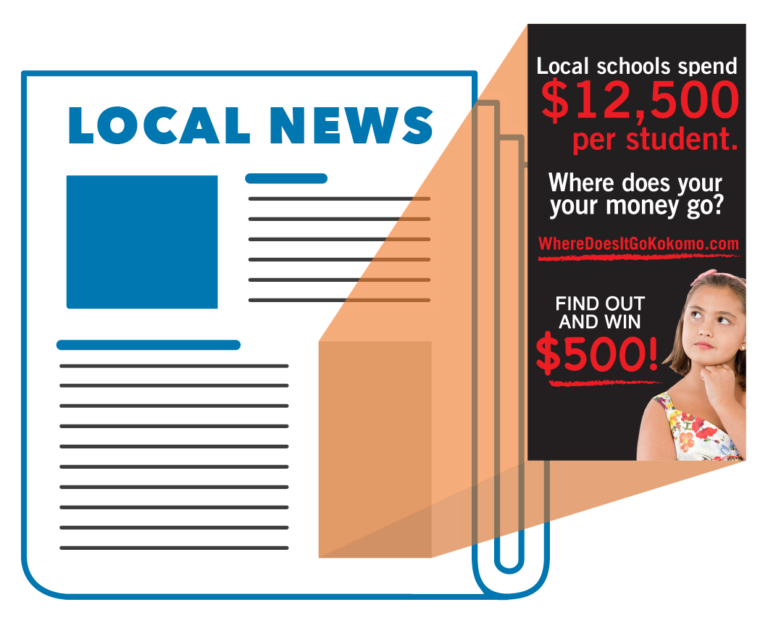 Print ads served an estimated 415,000 impressions in Kokomo and its surrounding areas.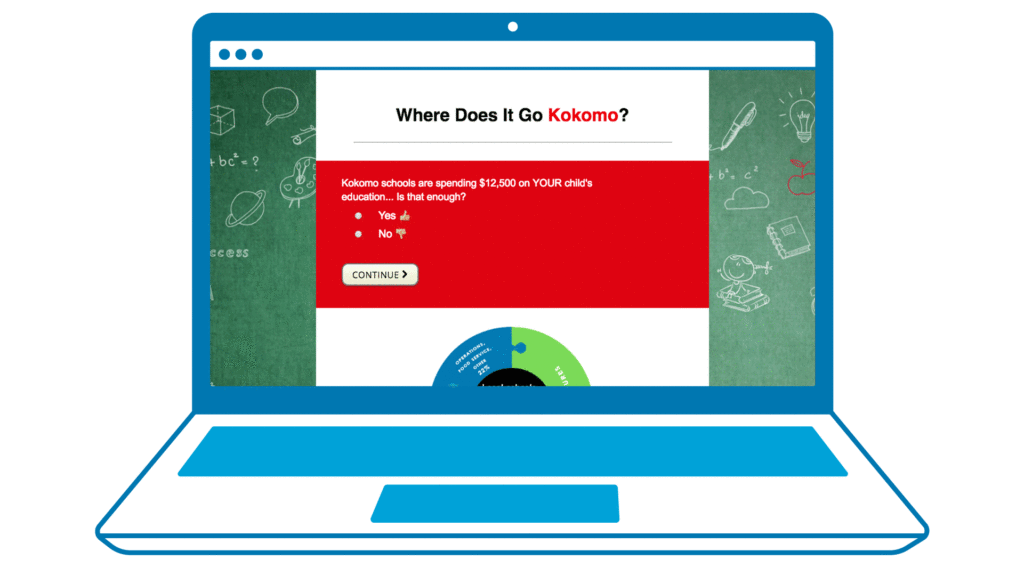 The custom survey landing page received over 180 entries over the course of the campaign.