We were able to offer quick and easy answers to commonly asked questions through the landing page we created. This kept Hoosiers' in the know and reassured about all of the services The Office of the Indiana Attorney General provides.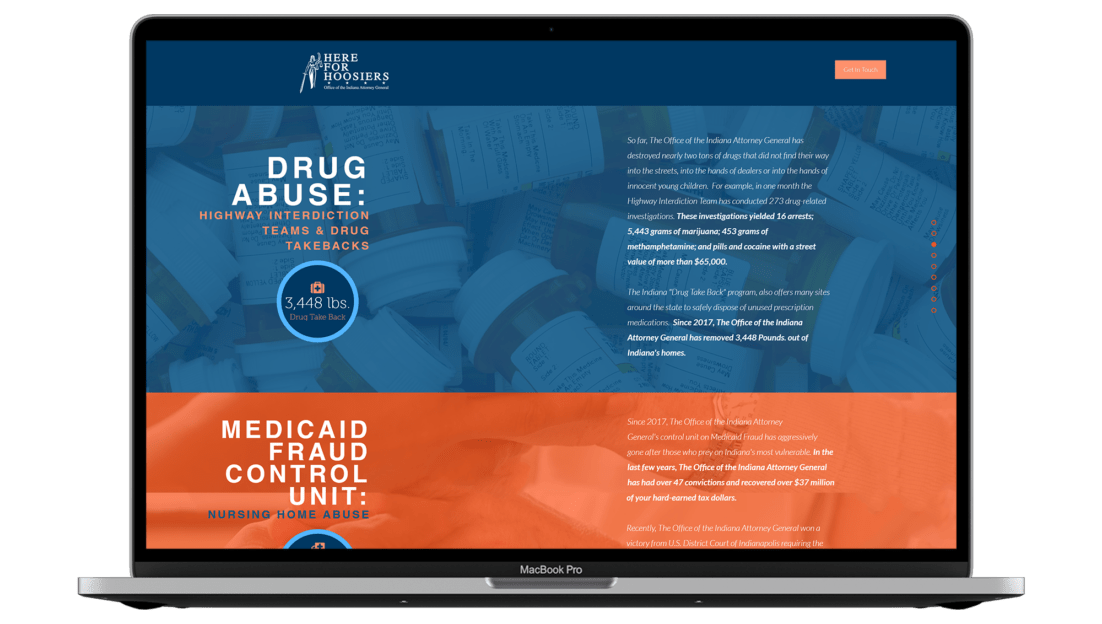 Custom video for Hoosiers.
Custom video advertisements shot and edited in-house brought The Office of the Indiana Attorney General out of the office and into the homes of Hoosiers across the state.  
The right messaging to the right audience.
Hoping that we'd reach the right audience wasn't an option – we wanted The Office of the Attorney General to feel confident that their message was reaching those who needed to hear it through geofenced and geotargeting advertisements.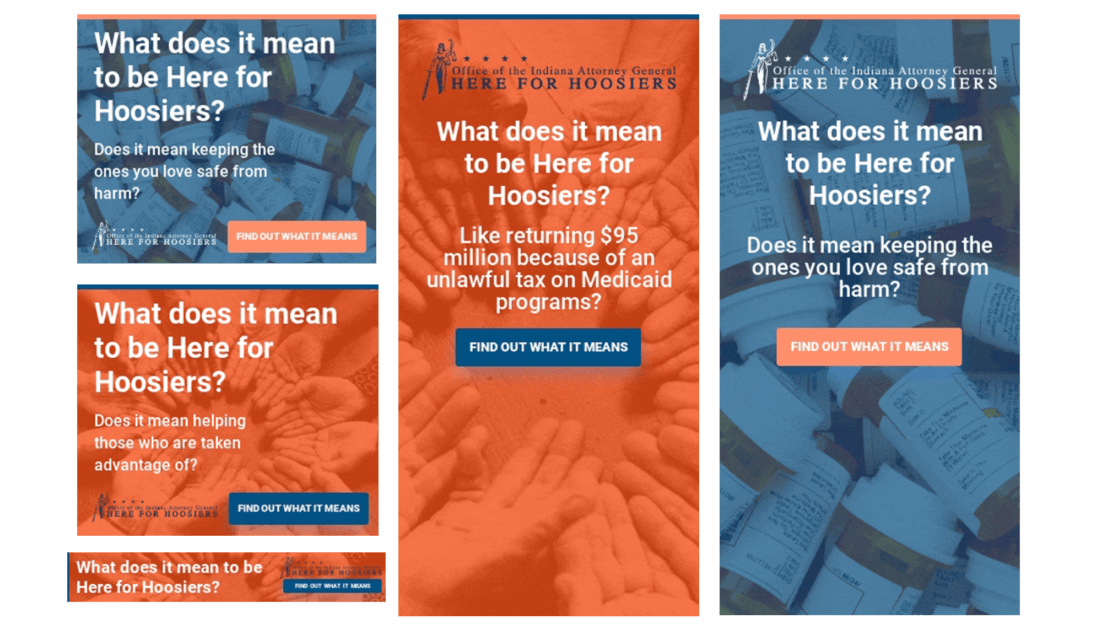 What makes the "Here For Hoosiers" campaign special, is how localized it is. The tone, visuals, and information all come together to inspire and inform the audience.