A custom landing page created a haven for highschool and college-aged individuals and provided access to all of the information and resources we highlighted throughout the course of the campaign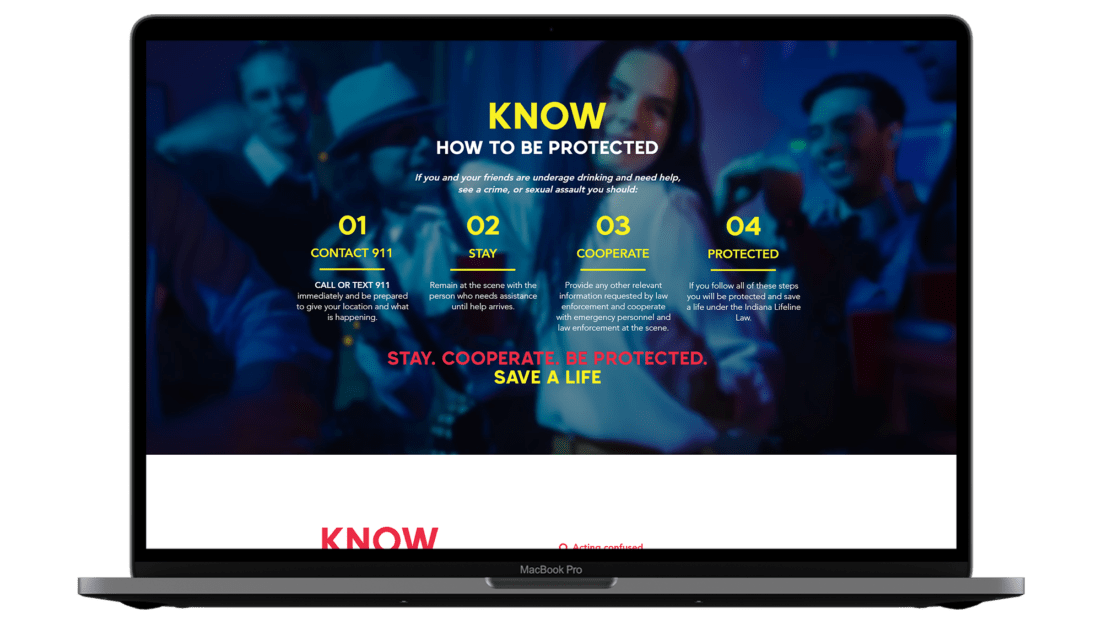 Custom video ads helped us merge the hypotheticals of our message with the realities of being a young adult by showcasing the hows and whys of using the Indiana Lifeline Law.
Inform, engage, and inspire.
We wanted to speak directly to the people that the Indiana Lifeline Law was created to protect, so we joined our Gen Z audience in a space where we knew we could find them.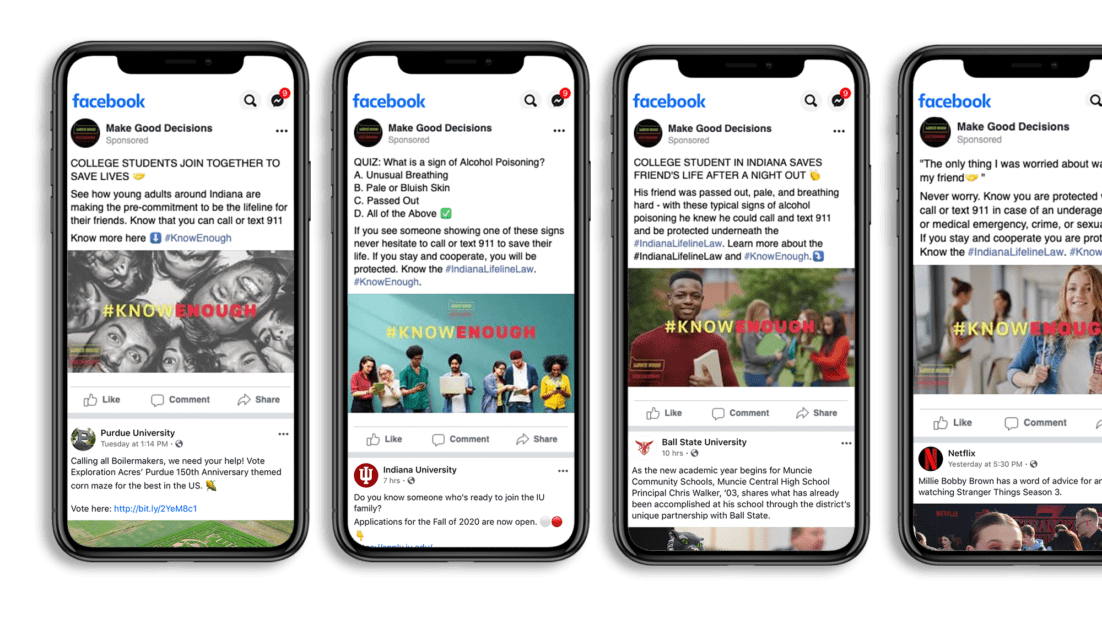 The beauty of this campaign, is how you connect an important message to the audience. You need to develop messaging that is never forceful, but inspiring and insightful.