Outlandish content that's hard.
Mike's Hard Lemonade and Midland were the perfect fit, and to prove it we crafted a custom blog rating how "Mike's Hard" Midland's outlandish outfits were and paired them with a corresponding Mike's Hard Lemonade flavor.
Drink specials weren't the only exciting thing at the concert, we also set up a custom branded meet and greet lounge, gave away passes on-site, and hooked fans up with some Mike's Hard x Midland merch!
We didn't just want to create a buzz on-site, so we took to social media to promote the partnership and get people excited for the concert.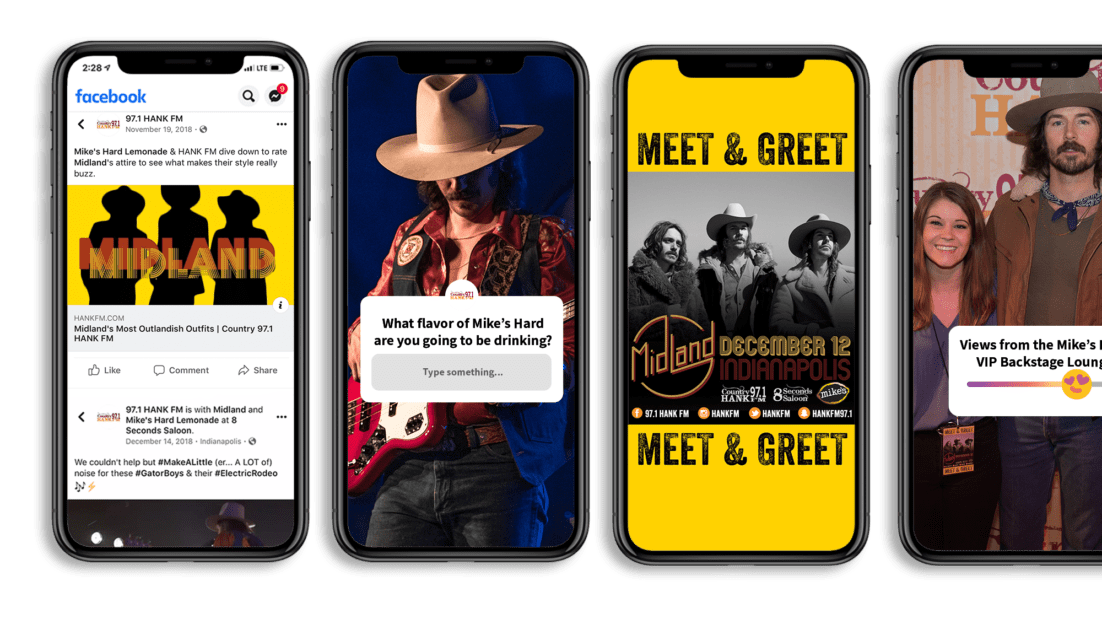 Take two brands that are eccentric, fun, and open to creativity and pair them with the right audience messaging - you now have the foundation for a great effective content piece.